EXPO INFORMATION
The NAR NXT Expo is the real estate industry's largest trade show, with hundreds of exhibitors and dozens of activities.
VIEW THE 2022 EXHIBITOR PROSPECTUS
New This Year!
Make AXIS your first stop at NAR NXT, The REALTOR® Experience, for inclusive experiences with your fellow attendees, expanding your network, and experimenting with innovation. Or kick back and rejuvenate at an easy-to-access central hub.
AXIS is the central place for you to create your personalized NAR NXT experience!
AXIS is the "Hub" of NAR NXT
Access experiences, experts, information, and convention insights at NAR NXT AXIS!
250+
Industry-Leading Exhibitors
Returning This Year: Cash In & Win!
It's back! For more than 20 years REALTORS® have been playing the Cash In & Win game for a chance at some extra dough. This year 4 lucky winners will go home with $1,000, just in time for the holidays. Game cards will be included in conference tote bags, available at registration. Winners announced daily!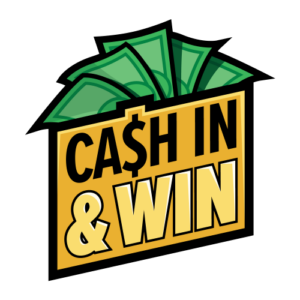 Exhibit Hours: 
Friday, Nov 11 1:00 – 5:00 p.m.
Saturday, Nov 12 10:00 a.m. – 5:00 p.m.
Sunday, Nov 13 9:00 a.m. – 3:00 p.m.
Additional Sponsorship Opportunities
Global Pavilion
Do you do business outside of the United States?  Are you interested in learning more about international real estate?  Join businesses and attendees from around the globe in the Global Pavilion located toward the center of the exhibit hall.  The pavilion hosts a large networking area, international receptions, and a cocktail party!
Traditional booths are available along with turnkey packages.  Contact Show Management at 800-752-6312; 630-434-7779 nar@heiexpo.com.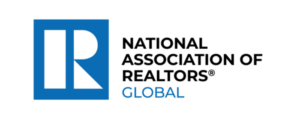 Sustainability Corner
An engaging and educational location on the exhibit floor that highlights sustainable technology and how it is shaping the future of real estate.  The Sustainability Corner will highlight the latest efficiencies and innovations in the buying and selling process of future homebuyers. This interactive, hands-on area of the show floor will be an educational experience and will include scheduled chef-led cooking demonstrations which will utilize the latest in green technologies for today's kitchens.  This is a must-attend area of the Expo.

2022 NAR NXT,
The REALTOR® Experience
November 11-13
•

Orlando, Florida
Grow what you know at 2022 NAR NXT, The REALTOR® Experience.